saturday marked the official end to my '21-day sugar detox'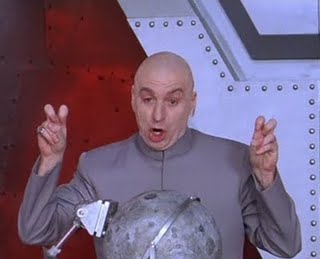 i say this with quotations because i didn't follow the program to the t – but i followed my own protocol – so i never officially completed the offical 21-day sugar detox but i did in fact complete my own
here's what i eliminated/avoided for 21 days
bread, flour, grains, rice (except rice cakes for me ha ha), oatmeal, oat bran
legumes (beans, peanuts, etc)
sugary fruits (you could have green apples & green tipped bananas)
sweet potato, butternut squash & pumpkin were limited to post workout
dairy (wahhh parmesan cheeeeeseee)
sweetened or fake food products (protein powder, peanut flour, STEVIA, anything with sugar)
alcohol (wah)
and i think that's pretty much it
the program focuses on LOTS of real foods, lots of healthy fats (bacon cough bacon), lots of delicious vegetables, lots of good proteins

i knew avoiding grains, legumes, etc for 21 days wouldn't be a problem – i was/had already been following a 'soft paleo' diet for a few months now and i wasn't really concerned with avoiding protein powder, etc for that long because i rarely used it anymore
my main focus for doing the program was to eliminate my addiction (YES IT WAS AN ADDICTION) to stevia.
i almost made it through the program but besides an addiction to stevia – i love rice cakes. i just can't help myself – i have no shame in that and i find no reason to eliminate them ever – they cause no hard and it's a freaking rice cake.
and i did find myself eating more carrots over the past 3 weeks than i ever have in my entire life
…not something i'm proud of…
besides that i did great!
i ate TONS of avocado, lots of bacon, full-fat meats, steak, lots of salmon, almond butter & coconut butter were my best friends, big fat salads that involved tessemae's dressings, hot sauce, & marinades
for breakfast i was craving chicken & veggies, & tuna cakes
and you may be wondering what i did about my beloved coffee?
i. drank. it. black.
like straight black.
although sometimes i did stir in some coconut oil or coconut butter – but i honestly found that it was perfectly fine without it
the one slip-up i had was on mere accident – i was at a baby shower and without even thinking i had a huge plate of fresh cantaloupe – WHOOPSIES!
surprisingly the one thing i had a SERIOUS craving for the entire time was parmesan cheese
i thought about it A LOT. and so saturday night you better BELIEVE had a plate of parmesan cheese with a side of beef sliders..
stevia is the devil in my eyes – i would put that shit on ev.er.y.THANG.
if you have an addiction to fake food products or stevia i HIGHLY recommend giving this a try – it's not easy but i assure you, you will feel amazing
i 100% think that eliminating stevia, fake foods, etc made me realize how much more real food my body needs/needed. eating real foods instead of processed foods left me feeling satisfied, eliminated my hunger woes – and i stopped thinking about food all of the time!
i don't really think this has to do with eating a paleo-type diet – in my opinion it was just about eating real nutritious foods all of the time – and when you're hungry!
here are some of the recipes that made this challenge totally do-able for me:
the list goes on and on and on – for more recipes you can find them on my paleo & 21 day sugar detox pinterest boards
so now what are my thoughts post detox?
WELL. i am going to continue drinking my coffee black and avoiding stevia at ALL costs first of all
second of all i am going to start incorporating whole grains (oatmeal & brown rice) back into my diet. i feel the best when i have them post workout. otherwise nothing else will really change! i'm going to continue eating whole, nutritious and delicious foods – of course if i'm in the mood i'll enjoy some protein powder or peanut flour – but for the most part i feel best when i avoid those stinky foods
with that being said….
here's what i ate for sunday breakfast
wah wahh. fitmixer pre workout, & a blueberry egg white oatbran pancake with an almond milk latte post workout.
do you have any questions?
love to love you <3
-julie